Goal or process? What could be better, goal-oriented work or getting started process-oriented? With the goal clear in mind, articulating everything SMART and hard working, goals are certainly achieved as quickly as possible… Focusing on what needs to be achieved sounds efficient, but is that it?
Or would we achieve more with a process that is as consistent as possible? Being structured at work every day in a creative way. Do not let yourself be driven by the goal that has been set, but carry out the necessary work step by step.
There is something to be said for both, let's compare the benefits and risks.
Goal-oriented or process-oriented work in the workplace
As a manager, you are probably primarily focused. You know exactly what you want to achieve and within what time. Putting this goal on your employees is not always a good idea. Every employee has his or her own duties. The goal seems unattainable for them because they cannot achieve it individually.
Of course, it is good to make the goal clear within the organization. But a process-oriented approach is more efficient in the workplace. Every employee or team receives a piece of responsibility for the goal to be achieved. In this way, they work together and the responsibility is shared.
You keep an eye on the ultimate goal so that there are not too many side paths that distract reaching the primary goal.

Consequences of only focused work
If the goal is not too big, you can work well in a targeted way. But as soon as the goal requires a lot of long and intensive labor, this can be daunting. The goals are far away, which means that employees can lose their courage halfway to achieving it. If there is also time pressure involved, the stress level will rise quickly.
A very strict goal gives little to no room for creativity. And that's a shame. Because the ability to take an alternative route can unexpectedly give a much better outcome.
When the goal is precisely formulated, it becomes more difficult to achieve the goal satisfactorily. You do not always have everything under control. If things appear to be impossible due to (external) circumstances, this has a huge frustrating effect.
Read also: Learning goals for employees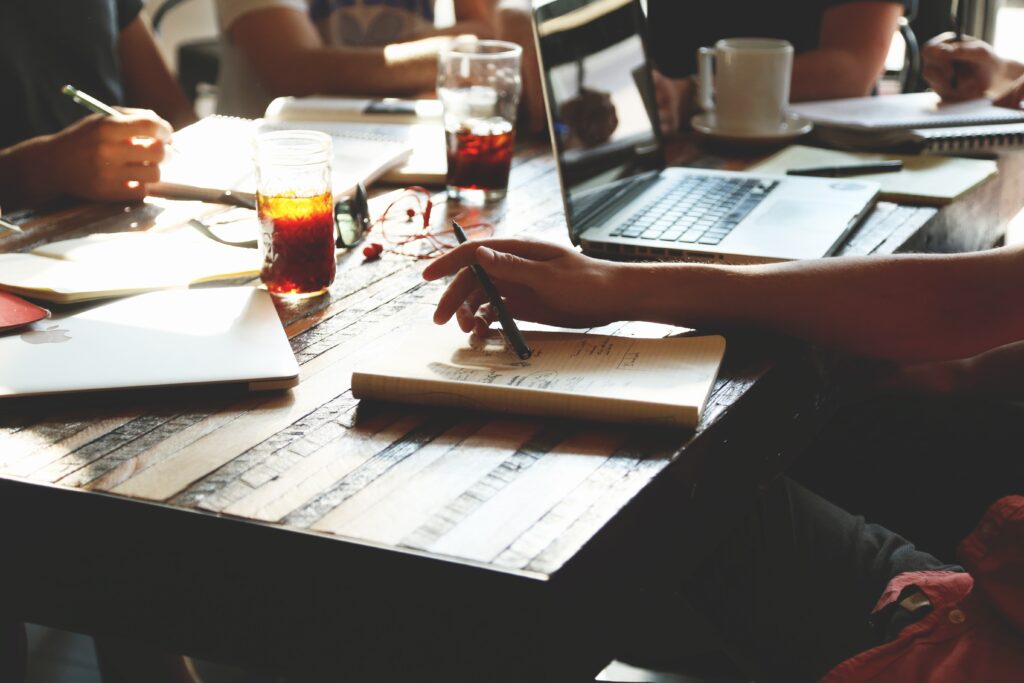 Consequences of only process-oriented working
Only being process-oriented has various pitfalls. Naturally, all parts of the work are worked out to perfection. But that can also go on endlessly. If no clear direction is indicated, a process can be extended on all sides.
Process-oriented working without a goal does not provide any guidance. There is no focus on the work, so it is not clear which work is needed and which is not. Nothing is really achieved without deadlines.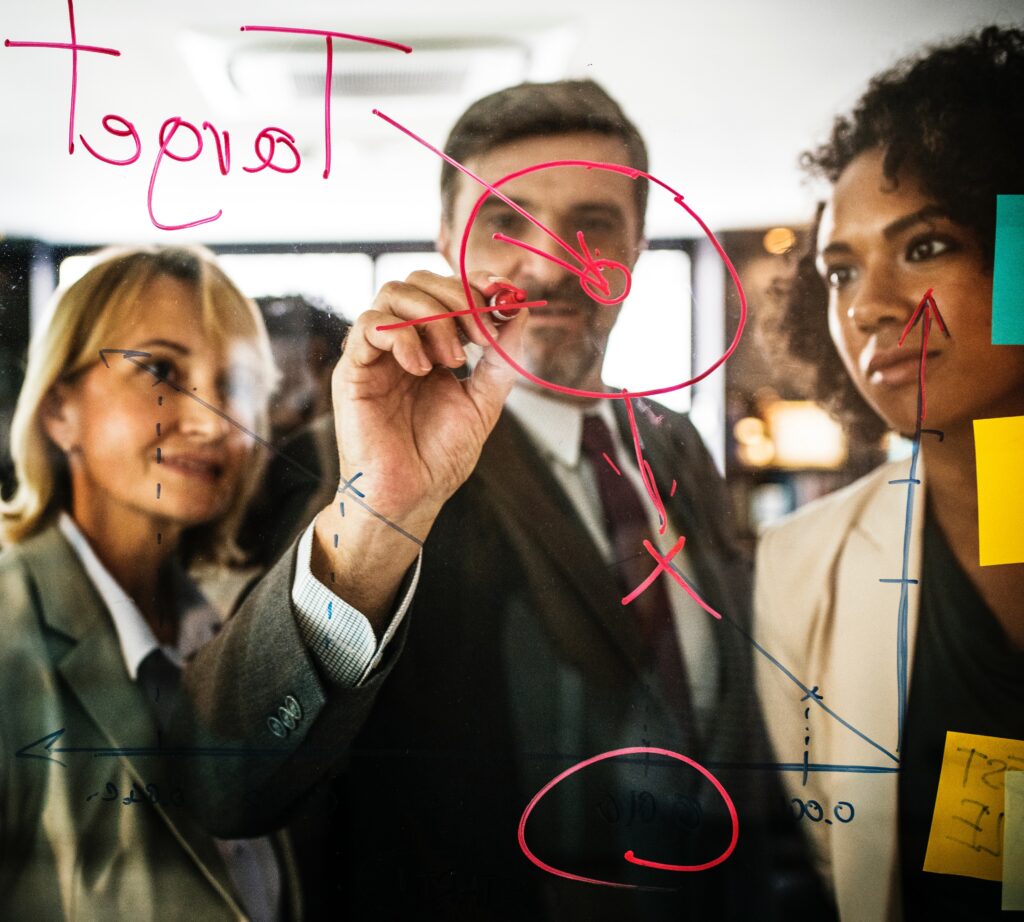 Goal or Process Oriented?
Is only goal-oriented or process-oriented work wrong? No, both are needed to achieve goals. New insights and progress are stimulated by clear communication in the workplace.
Some employees are good at working in a focused way. They keep an eye on the big picture while they do their part of the work. Others feel completely at home in being process-oriented. They go down to the smallest details so that a perfect piece of work is delivered.
Wanting to achieve a goal does not always automatically mean that you are focused. Setting a goal can improve processes. Then both the goal and the process are inextricably linked.
How do You Proceed?
The most successful companies are not only focused or process-oriented. That is why it is valuable to view them separately. If we become aware of the effects that both methods have, we can apply them more efficiently.
In practice, it can be very effective to first view, then name the individual processes, and then make them into one. Employees can get started with this. Compare it with learning to read. First, the letters are learned, only then are words formed.
Characteristic of Goal Orientation
Goal orientation often manifests itself in 'doing without thinking'. This is quite black and white, but it does indicate how goal-oriented often goes. The goal is the most important, how it is achieved is secondary. Little attention is paid to how something is dealt with, as long as you do something.
Goal orientation is more concerned with an impulse that must be implemented immediately. Little or no attention is paid to the steps being taken and whether the steps are appropriate in this situation.
Characteristics of Process Orientation
When process orientation predominates, good thought is given before anything is done. "Don't go ice cream overnight" is a fitting saying. Decisions are often delayed so that there is time and space to think about the next logical step in the process.
As a result, there is also time to adjust if necessary. The goal is not forgotten but there are things that also deserve attention. The approach and strategy can be adjusted accordingly.
Which steps are needed, and in which order, is an important question in this method. In between, it is regularly checked whether everything is still going well. Are the actions being taken relevant, or could it be better?
The Benefits of Goal-orientated Work
Targeted work has its advantages. Especially with good guidance. The realization of the goal can be carried out at a good pace because switching is quick. Fast-following developments ensure rapid growth within the company.
Full focus on the future quickly brings the goal closer.
Benefits of Being Focused
Make decisions quickly
Straight to the goal
High speed
Quick development
Fast growth
Full focus
A more objective view of things
Focused on the future
Risks of Goal-orientated Work
Too much focus on the goal entails the necessary risks. It is a shame to find out afterwards that you could have achieved better results if you had tackled things differently. And if the end result is not at all satisfactory, you have to start over again, which means twice as much work. You have passed your target.
The learning process disappears into the background. The 'how' is not important. As a result, there are few 'wise lessons' that can be included in a subsequent project.
Due to the high work pace, there is less room for feedback, adjustment where necessary will happen less quickly.
Employees who always work purposefully are less personally involved. They think in the short term. Once the goal is achieved, they move on to the next goal.
The greatest risk of targeting is placing quantity for quality.
Also, read more about Internal Mobility
More from goal-oriented to process-oriented work?
Is it standard within the company to start from the goal? Is every project managed purely by purpose? By also incorporating process orientation in this, the result becomes better, the quality higher. That is a big advantage. That can not only deliver more profit but also more satisfaction for your employees.
Don't just focus on the goal but also set intermediate goals. Once a milestone has been reached, you will consider it for a moment and see if adjustments are needed. This way you are immediately more process-oriented, without having to change too much for this. By taking more account of what happens along the way, you get the chance to adjust the route to your goal in time.
Goal-oriented work naturally also has advantages. Decisiveness and focus are greater and you make the entire project less personal. That is especially nice if you find it difficult to look at situations objectively. But there is still more to be gained if you include the process in the work. Both for yourself and for your employees.
Also read an employee with stress. What to do?
What process orientation are you delivering
Process orientation may feel like a delay in your plans if you are used to working with a goal. But the process is perhaps even more important than the ultimate goal. A good process is full of learning moments, which you can also benefit from later.
A good process gives you room to adjust the plans in time so that you can raise the result to a higher level. You have the space to give feedback to your employees, which will benefit them. They feel more appreciated and involved in the project.
By controlling impulses, more well-thought-out decisions are made, so that you go from quantity to real quality. A process-oriented project is not only good now, but you will also reap the benefits in the future. Your team grows through the knowledge gained. And they take that knowledge into the next process.
Read also: Improve an Employee's Resilience
Good Guidance in the Process
As a manager, you have an important function within the process. You are the one who keeps the goal in mind and monitors the deadlines. If too much focus is placed on the process, it will take a long time before knots are made. If the process falls into a meeting culture, even the ultimate goal may change. Too much thought is given and time is lost.
Good guidance is crucial. The number of ideas can grow explosively in a process. Choose only the best ideas and leave the rest for what it is. What is really important and serves the greater purpose?
Ensure that employees work together within the process. For example, place both goal-oriented and process-oriented colleagues in one team. This way you prevent the speed from going out. You maintain the quality and the project is ready on time.
Also read: Addressing an Employee, how?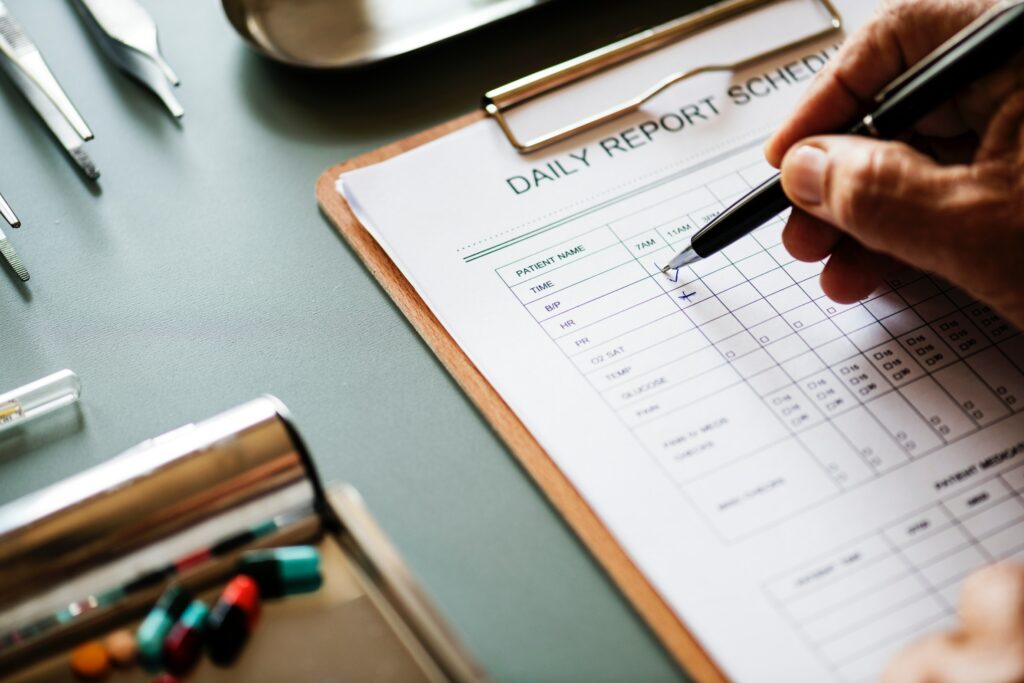 This Provides Process-oriented Work for Your Employees
Process-oriented working is a great experience for your employees. They can put more of themselves in their work. They get more opportunities to develop their approach and behavior in the workplace, which is good for their personal development.
By engaging in the process, their skills will expand, especially if they are provided with constructive feedback.
Employees who complete a high-quality project are proud of it. They will work for the company with more pleasure and motivation.
Can Process-oriented and Goal-oriented Work be Viewed Separately?
Process-oriented working without a goal can lead to an endless story. A process is of no use if there is no purpose. Setting a goal without a good process can produce a product of poor quality. And that is a waste of work.
A good balance of both delivers the best results. It is therefore certainly worthwhile to delve into both ways of working. Choose the best options for your project and consciously use this skill to work more efficiently.
By involving the process of working only in a goal-oriented manner, your employees will feel better and perform their work more efficiently and with more pleasure.
Read also: resolve conflicts between colleagues
Too Much Goal-oriented Work Promotes Burnout
For some employees, goal-oriented working may feel like "buffering like a chicken without ahead". They no longer feel that they are in charge of their work. They are flooded with work, they have the feeling of being lived.
This is one of the most important causes of burnout. Followed closely by excessive work pressure.
Setting unlimited goals creates an excessive workload. Action must be taken so quickly that the result leaves a lot to be desired. Employees are not satisfied with their work but must continue. They set themselves the goal of doing better the next time but do not get the time because of the many deadlines. As soon as they lose control of their work, an imminent burnout suddenly comes very close.
Also read: Burnout Signals From Employees
Involve the Process in Your Project
By focusing more on the process, less stress will arise in the workplace. Employees know better what is expected of them and they get the opportunity to consult each other because the time pressure is less high. As a result, the sense of control retention is many times greater. They themselves influence their work and how they perform it.
Because of this, they will:
Experience less stress
Much more motivated
Get more satisfaction from their work
Learn to work in a process-oriented way as a manager
As a manager, you have the task to monitor the process, to name this and to keep the goal in mind. You will have to come across autonomously and follow your own course.
If you are strong in your shoes you will have less control over your employees. You can delegate well and leave them free to pick up their duties.
As a manager, if you are too focused on the goal, then you often don't pay enough attention to the process itself. The balance can then be lost. Especially if you are also very result-oriented and therefore attract work. This does not benefit your personal effectiveness.
Also read: Common problems within companies
Manage with an eye for your employees
Make sure you are always to the point when dealing with your employees. Without losing sight of the collaboration between colleagues. Because being focused on processes means paying particular attention to the way the goal is achieved.
Note the atmosphere and interaction between colleagues. Name what is going on so that you can improve this interaction. Conflicts in the workplace are smothered in this way so that productivity remains focused on the project.
Try to summarize comments about the process in one or two sentences. Only quote what is going on and taking place at that time. In this way, you get deeper into the core of the consultation, and therefore closer to the goal.
Also read: Prejudices from managers towards employees with burnout
Help with more process-oriented work?
As a supervisor, deploying your employees properly can sometimes be difficult. Everyone has their own talents, skills, limits, and impossibilities. Employing your employees in the place where they are most useful provides the highest productivity. Making use of their strengths also ensures a pleasant working environment for the employees themselves, in which they can demonstrate their full potential.
It gives a completely different result than the continuous pursuit of objectives that, with some bad luck, are never achieved. Making the right choices ensures that you remain in control, but your employees also retain their authentic way of doing things. This prevents excessive stress and burnout.
That is why process-oriented thinking is an extensive topic in our approach to the prevention of stress and burnout.
Who Are We?
With a team of experienced trainers, Milltain supports organizations in the prevention of stress and the (re) finding of work happiness in the workplace. Our training courses are aimed at managers within companies. A burnout quickly costs the organization € 70,000.
In addition to financial suffering, human suffering is great. Not only for the employee but also for close colleagues who have to deal with the blows. Before you know it you are in a negative vicious circle.
Related to 'Goal-oriented or Process-oriented'