External staff About fill 79% of all vacancies. Companies are often not in favor of internal mobility. This only shifts the vacancy problem to other functions. Nevertheless, internal mobility also has many advantages to offer, even without vacancies necessarily having to be released. Especially mental advantages and the gathering of knowledge, experience, and expertise are central here. On the other hand, there are also many critics who point to the disadvantages of internal mobility. Making a healthy decision between the pros and cons and setting up a suitable career plan, is, therefore, an important aspect of Human Resources. Here we are explaining a number of things to make it easier to gather that expertise.
This article shows the good and not so good side of internal mobility on burnout and stress
Internal Mobility as a Solution for Job Vacancy Problems
One solution for filling vacancies is internal mobility. This is, in fact, a form of internal flow, through which the expertise of one function is used to fill the other function (whether higher or not). It gives employees the opportunity to develop themselves and it offers perspectives for a so-called growth plan. Research has shown that internal growth is often a better solution than using new external forces that need a longer in-growth time.
However, it is important to ensure that the right employees with the right experiences develop into well-chosen vacancies. A predetermined plan, in which the criteria for growth are specifically identified will be enforced. It is clear that there is an important role for the HR department here.
In this view, a solution for filling vacancies internal mobility is. Commonly known as a promotion: we speak of internal vertical mobility.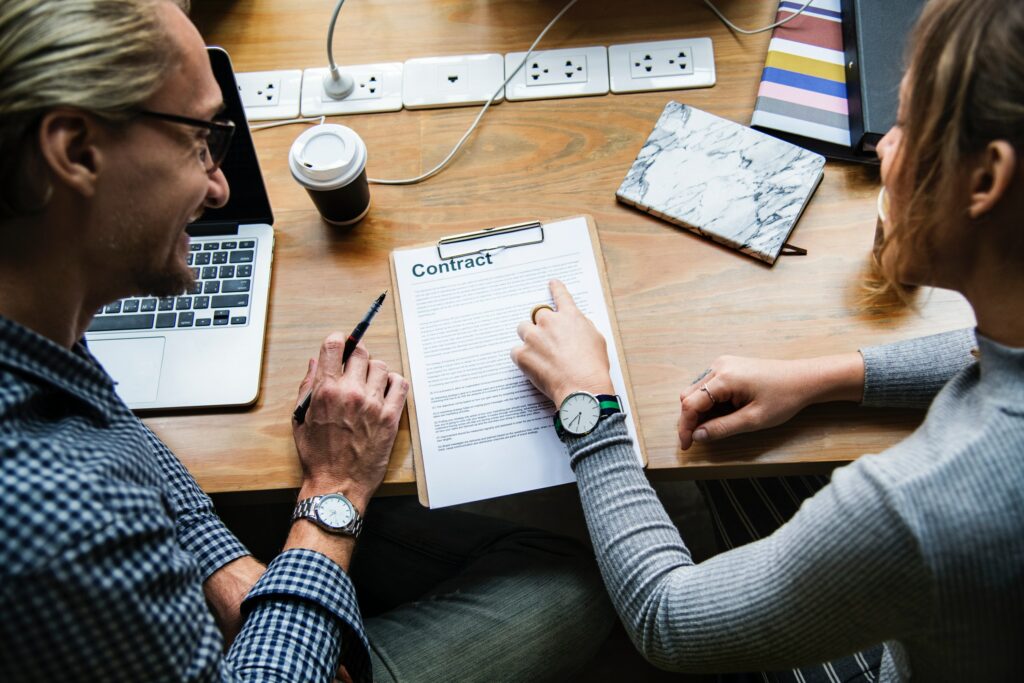 Internal Mobility as a Development Plan
However, internal mobility can also be viewed from a different perspective. After all, it is not the case that internal mobility always has to be synonymous with concepts such as 'storage' or 'promotion'. Internal mobility can, therefore, be used as a powerful means to create sufficient variety, to prevent the so-called bore-outs and to guarantee the mental health of the employees. As a company, this form of internal mobility, in which employees take up a different position at the same level after a number of years, provides greater expertise. For example, the knowledge gained at one department or workplace can be put to good use in the other function. This information is good for HR to get the best candidates in the best positions.
In view of this, internal mobility is seen as a means to increase the involvement and expertise of employees. Employees gain experience in different departments and get the chance to fully develop themselves. Horizontal and vertical mobility alternative.
Benefits of Internal Mobility for Burnout
It is clear at this stage that internal mobility has many advantages. This involves benefits for both the employee and the company itself. Thanks to a healthy understanding of these benefits, it is much easier to assess effectiveness, satisfaction, and profitability.
Benefits for the Employee
In times where employees are frequently changing jobs, it is hard work to constantly challenge them and motivate them permanently. We call that sustained ambition. An internal labor market can create a context in which the employee is constantly motivated to learn specific new skills and attitudes. Instead of career progression, mobility and progress are opted for, considering higher salary as motivation.
It must be said: employees are more willing to accept vertical (promotion and higher wages) than horizontal (other jobs but similar wages). Therefore, if vertical mobility is not an option. Try Opting for the same level but with an extra financial bonus, also known as Diagonal mobility.
In any case, the employee continues to be stimulated, he becomes increasingly involved in the organization, thus more adaptable in his changing functions and feels he is valued Ex. seen and heard. These are all important factors that contribute to the satisfaction of the employee and can help to slow down the turnover of new staff.
In short: the costs incurred to replace continuously disappearing employees can, in fact, be better invested in order to increase the satisfaction and effectiveness of existing employees and reap the benefits as a company.
An employee is 9 times more effective when he is working on his strengths – Ben Tiggelaar
Benefits of Internal Mobility for the Sustainable Employment of an Employee
The biggest factor in suffering a burnout is a lack of autonomy (TNO). Being at the helm of your own life is therefore crucial in the fight against long term work absence. An employee who is facilitated in personal growth and thereby has the opportunity to develop himself (whether or not directed at internal processes), will get a greater degree of autonomy.
Employees with a greater degree of autonomy are in charge of their own work stress. They feel that they have the choice to do something or not. They themselves control and determine where they are heading. When employees do not have to go to extremes in order to be heard, seen and appreciated and experiences result in a happier workforce. The employee at the helm of his/ her own mobility in the organization can produce enormous results (especially in absence prevention).
In Summary
Internal mobility helps to increase the involvement and satisfaction of the employee
Status is important: vertical or diagonal internal mobility is mainly accepted by the employee
The employee continues to be stimulated and can, in time, become an expert
The involvement of the employee grows over the years
An employee feels less of the need to leave the company "for his career".
The employee who is in control of his own internal mobility is less likely to be absent.
A massive reduction in medical expenses.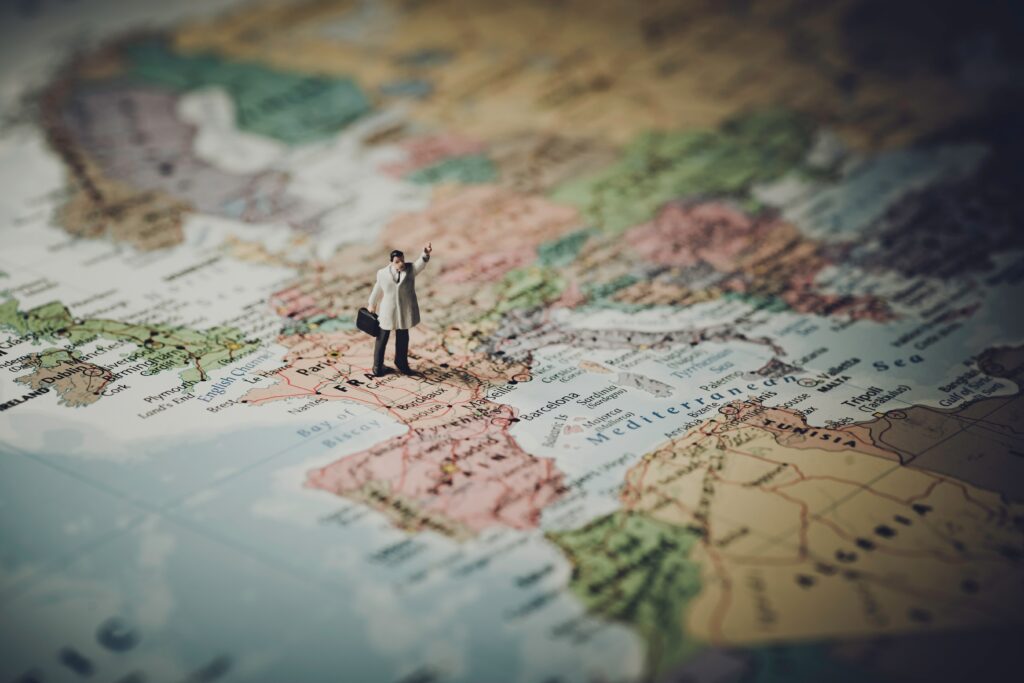 Benefits for the Employer
Previous discussions made clear that there are also many benefits for the company itself. Of course, this is largely about figures and the effectiveness of the company. Logical, because internal mobility can provide a solution for potential vacancy problems. Also, understand that temporary employment agencies often charge higher rates for 'high profiles' than for 'low profiles'. By using a healthy flow, you can also ensure that the cheaper 'lower profiles' grow steadily to the more expensive 'higher profiles'.
This also involves other benefits. For example, the employee brings with him a lot of knowledge and experience that can help him fill in the relevant vacancy. The employee has already acquired his own corporate culture. This results in shorter processing times, which means that the maximum potential of the employee can be consulted quicker. In practice, an internal labor market will also help to reduce turnover, so that the business efforts can once again focus on the core of the business: entrepreneurship.
Benefits of Internal Mobility for the Employer
Not letting an employee stay at the helm of their own development requires a continuous flow of motivation interviews, interventions, and inspiration. The wish is to put someone in a box where he/she fits. By facilitating development opportunities and leaving the employee at the helm, fed by the fast, sometimes forced, changes that time brings, the development curve, but also the satisfaction of an employee is many times higher than a one-sided development plan with a limited ceiling.
The employee has been trained to such an extent that he fits in a box, but thus scores well below his level. It simply gives too much friction.
An autonomous employee is worth their weight in gold for the organization. There is a chance that at some point he/she is being developed within an organization. Then you can be satisfied with the enormous value that this employee has added.
In Summary:
Reduction of recruitment costs.
Better filling of vacancies. (Right person, right place)
Faster response times than with new recruitment.
Lower turnover.
More autonomy.
Decreased absence
Disadvantages of Internal Mobility for Burnout
We are certainly the last to claim that internal mobility only includes rewards. The choice for an internal flow is therefore always dependent on a suitable balance between these advantages and disadvantages. We therefore also objectively explain these disadvantages.
Disadvantages for the Employee
Sometimes an organization may find themselves in a crisis. We think of poor results, re-organization and the disappearance of certain departments or positions. In this way, certain functions that were part of a specific growth plan could disappear. The employee feels "betrayal" and "broken promises". Obviously, this will not have a positive influence on the motivation of the employee in question.
In our burnout prevention programs, we spend a great deal of time creating a safe support base for employees who notice that they no longer feel motivated.
The Employee Does Not Feel Good Enough
If no problems exist within the organization, Then the mental state of the employee must be taken into account. It is true, not every employee is eager for internal mobility, especially if it is purely horizontal. Some employees, more than others, need stability and stability in their professional lives. Assigning them a different job after all these years can then lead to an unnecessary portion of stress. They then feel the ball of the organization or get the feeling that their previous work was 'not good enough'. These are pitfalls that are certainly victorious: the importance of good communication, specific agreements and the constant consideration of the personal preferences of the employee cannot be emphasized enough.
the importance of good communication, specific agreements and the constant consideration of the personal preferences of the employee cannot be emphasized enough.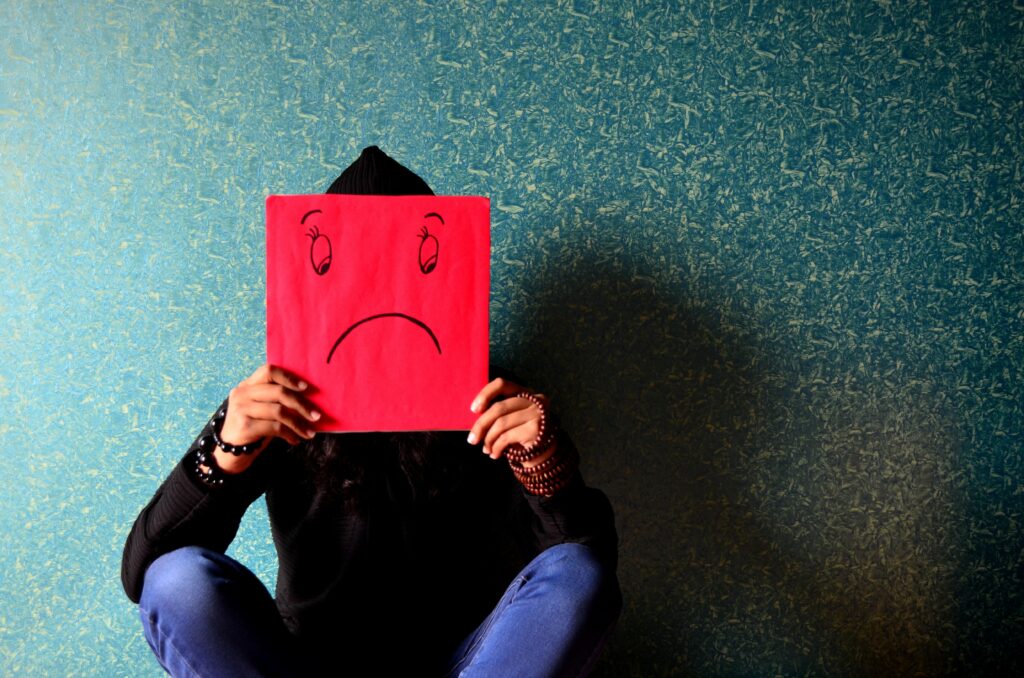 Frustration Among Employees
Another problem we find, if other transfer possibilities arise and employees do not get an equal opportunity. This communication usually starts with the employee's arrival, in which he immediately gains clarity about such career opportunities and the conditions attached to them.
In Summary:
In the case of reorganizations and downsizing, it can cause the necessary problems
Not every employee is suitable for horizontal mobility
Corporate mobility can be stressful and competitive.
Disadvantages for the Employer
One of the main drawbacks identified by employers is the so-called 'vacancy carousel'. Mobility does indeed involve a continuous flow, just as is the case with cars and mobility. This can quickly imply an administrative burden and "shift" the problem. A predetermined flow-through plan can offer a solution here.
On the other hand, we notice that the competitive tendency between employees can have a negative influence on the business sphere and culture. It is important to stay on top of this competitive trend and to prevent it from evolving unhealthily. HR plays a strong role here.
A corporate culture now has to include characteristics that promote burnout prevention. An important element in this is the feeling that an employee can express himself when he feels weighed down by work and that appropriate action is then taken. A competitive atmosphere never contributes to this.
Research has indicated a number of disadvantageous risks. They talk about 'inbreeding' and 'business blindness'. By always recruiting within the internal pool, there is also the risk that external expertise will remain unused. In practice, it is therefore important to make a healthy assessment between internal growth opportunities and consulting external capacities. The risk of the so-called "Peter-principle effect" is also frequently mentioned: the growth may not be so great that incapable employees end up in too high hierarchical positions.
In Summary:
Vacancy problems may be shifted
It involves the necessary administrative
There can be a negative influence on the internal atmosphere
Inbreeding: only using internal expertise makes the company blind to innovation
Peter-principle: random growth can bring the wrong people to the wrong workplace, with all the consequences of increased work pressure and tensions.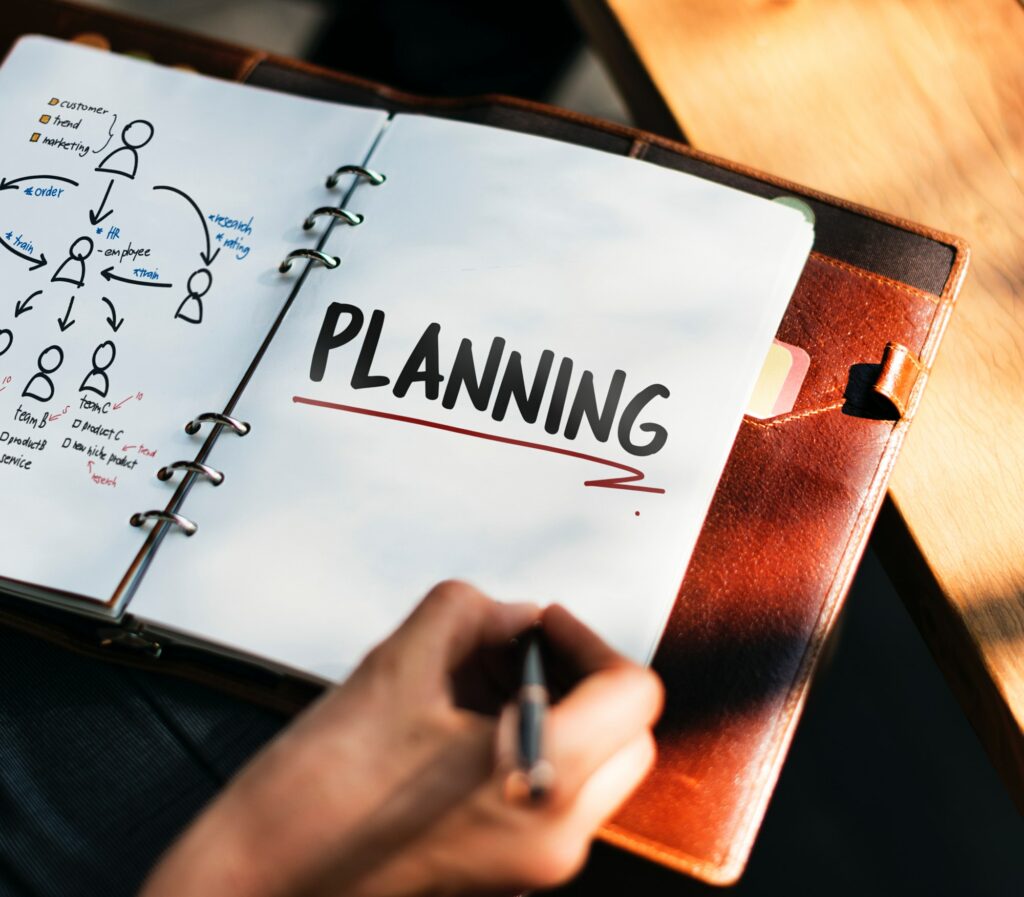 Using Internal Mobility as Prevention of Absences
We have repeatedly written about the importance of employee autonomy in violation of absence from work. If you want to use internal mobility in conflict with the growing number of burnout cases in the workplace, it is good to remember the following points:
Let the employee develop in the direction of his own expertise and interest, not in the wishes of the company. This means, as a manager or HR employee, that you have to let go of the process in due time and also have a broad view. This does not mean that development does not have to be free or 'soft'. Of course, there may be a certain effort obligation, as long as this is not at the expense of the autonomy of an employee
A problem that regularly arises is that employees have too little idea of personally strong factors. The starting point of autonomy is knowing oneself. Invest as a company in this search and help an employee choose a direction instead of setting a goal.
Identify supply and demand for growth in internal mobility. Analyze whether the offer fits the direction of an employee for the next 3 years. Not for the next 30 years.
Ensure strong internal core values. This provides peace and basis for (autonomous) development.
Conclusion
Although internal mobility has many advantages to offer, it also has the necessary portion of disadvantages. By developing a growth plan these disadvantages are not impossible and can usually be strongly put into perspective. It is in any case important to prevent arbitrariness in business mobility. Making a healthy trade-off between internal and external expertise and a focused communication policy also prove to be indispensable.
Now you will be able to make the most of both the benefits of external expertise and internal mobility.
Who Are We?
Milltain, with a team of experienced trainers, supports organizations in the prevention of stress and the (re) finding of work happiness in the workplace. Our training courses are aimed at managers. A burnout quickly costs the organization € 70,000.
In addition to financial suffering, human suffering is high. Not only for the employee but also for close colleagues who have to deal with the blows. Before you know it you are in a negative vicious circle.